last updated: 11/2/2015
YES TRAFFIC AND PARKING IS BECOMING A MESS IN REDMOND AND IT'S ONLY GOING TO GET WORSE. COMMENTS?
Winter Weather Alerts
-
as broadcast on Redmond Community Radio AM 1650
Interactive Traffic Map
new
TRAFFIC CAMERAS
: Redmond has a 41 camera traffic map you can "click on" for LIVE video of congestion and traffic flow at intersections and roads!
SEVERE REDMOND WEATHER NEWS AND UPDATES
-- Real Time Traffic Alerts
-- Live City Cameras - check the roads in Redmond
-- Snow and Ice Removal Routes
-- Twitter alerts: #RedmondAlerts
Redmond Community

AM 1650

radio (vehicle radios only, 24/7) community & safety information on road closures, shelters, twitter alerts and more...
WSDOT - County-wide Traffic Alerts, Live Cameras, Mountain Passes
RAPID TRANSIT "B" LINE: Schedule
- leaves every 10 minutes.
School closing

text or email alerts by King 5
(sign up your school district, traffic alerts and more)
>
WSDOT restripes exit lane to Redmond Way to unclog gridlock - but stay alert!
>
East King County "Rideshare"
comprehensive site for: car and van pooling resources, handicapped services .
>
"Undriver's
know better"
> SR 520
.
Tolling -
FAQ
> City of Redmond Downtown
"Real Time" Traffic Alerts
>
Map and schedule of all 2011 WSDOT construction sites in East King County s
>
LOW GAS STATION PRICES
> GAS PRICE TRENDS
GOOD TO GO PASSES
Good- to-Go electronic tolling - $10 discount
Good-to-Go passes are a good idea for infrequent travelers
R-Trip
- car pooling incentives and resources.
LETTERS AND COMMENTS
from drivers about red-light cameras.
Pedestrian and Vehicle traffic on 166th Ave. is at loose ends.
The new LW School District
STEM Choice school
is 6 miles and 4 traffic signals and one stop sign on SR 202 from Redmond. Plan for peak hours, especially if you are commuting from Kirkland and West King County. The morning student commute traffic near the school should peek around ~ 6:30 -6:45.
MOUNTAIN PASSES
: CAMERAS, RESTRICTIONS, CLOSURES
PROJECTS
: SR 520 BRIDGE REPLACEMENT
REDMOND TRAFFIC DELAY ALERTS
@RedmondConst
(Twitter) 
LIVE CAMERAS AT CRITICAL POINTS - AM I MISSING ANY? [NOT WORKING ALL THE TIME HERE]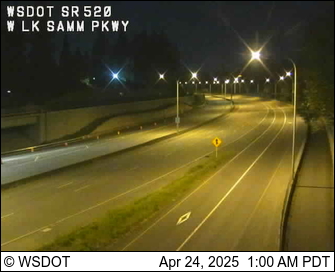 SR: 520 West Lake Sammamish Pkwy - Looking West
SR 520 - Looking West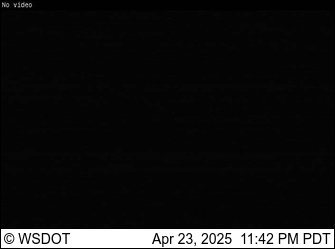 SR 202: East Lake Sammamish - Looking East
every 60 sec.


SR 202: 204th Place - Looking West