last updated: 11/2/2015
The "Redmond Blog" reports news and opinion of local governments, organizations and neighborhoods so that they can be more responsive and "in touch" with each other. Y
ou are invited to send me your news, submit a Letter or write a COMMENT below a post.
COMMENTS are moderated and publishing them may be delayed.
Please send your Letters, opinions, stories and news by email to:
redmondblog@gmail.com Thanks for participating!
COMMENTARY: The 'rechanneliztion' project on 166th is a complete fiasco, and the incompetents responsible for it should be fired, with the salary budget thus saved earmarked for undoing the damage they have wrought.
The total failure of traffic planners to come up with solutions to improve the flow of north-south traffic on Willows, RedWood, or Avondale has turned 116th St/172nd Ave/111th St/166th Ave into an arterial, and the clumsy efforts made by Redmond's traffic planning department have made matters much worse. Traffic now backs up all the way from 80th to 104th after work, and the brain-dead placement of islands next to bus stops merely proves that the designers were clueless.
In terms of any conceivable metric of utilization per unit area, the bicycle lanes on 166th are unjustifiable, and should be removed immediately, along with the islands.
Bicyclists are Redmond's most ridiculously overserved minority, and a rigorous study to free up the space wasted on empty bike lanes elsewhere is long overdue--we may have once been the 'Bicycle Capital of the Northwest', but that was before we became the undisputed tacky downtown apartment complex capital of the region.
Someone with more sense than the current traffic department needs to look at the irrational and inconsistent speed limits on our streets--111th, with zero driveways or houses facing it has a limit of 25, while 51st, with driveways, has a 35 mph limit--higher than 166th or Redmond Way.
Anonymnous
Source: recent comment published on a blog post dated 2/14/2011
YES TRAFFIC AND PARKING IS A MESS IN REDMOND AND IT'S ONLY GOING TO GET WORSE. COMMENTS? OPINIONS?
Winter Weather Alerts
-
as broadcast on Redmond Community Radio AM 1650
Interactive Traffic Map
new
TRAFFIC CAMERAS
: Redmond has a 41 camera traffic map you can "click on" for LIVE video of congestion and traffic flow at intersections and roads!
SEVERE REDMOND WEATHER NEWS AND UPDATES
-- Real Time Traffic Alerts
-- Live City Cameras - check the roads in Redmond
-- Snow and Ice Removal Routes
-- Twitter alerts: #RedmondAlerts
Redmond Community

AM 1650

radio (vehicle radios only, 24/7) community & safety information on road closures, shelters, twitter alerts and more...
WSDOT - County-wide Traffic Alerts, Live Cameras, Mountain Passes
RAPID TRANSIT "B" LINE: Schedule
- leaves every 10 minutes.
School closing

text or email alerts by King 5
(sign up your school district, traffic alerts and more)
>
WSDOT restripes exit lane to Redmond Way to unclog gridlock - but stay alert!
>
East King County "Rideshare"
comprehensive site for: car and van pooling resources, handicapped services .
>
"Undriver's
know better"
> SR 520
.
Tolling -
FAQ
> City of Redmond Downtown
"Real Time" Traffic Alerts
>
Map and schedule of all 2011 WSDOT construction sites in East King County s
>
LOW GAS STATION PRICES
> GAS PRICE TRENDS
GOOD TO GO PASSES
Good- to-Go electronic tolling - $10 discount
Good-to-Go passes are a good idea for infrequent travelers
R-Trip
- car pooling incentives and resources.
LETTERS AND COMMENTS
from drivers about red-light cameras.
Pedestrian and Vehicle traffic on 166th Ave. is at loose ends.
The new LW School District
STEM Choice school
is 6 miles and 4 traffic signals and one stop sign on SR 202 from Redmond. Plan for peak hours, especially if you are commuting from Kirkland and West King County. The morning student commute traffic near the school should peek around ~ 6:30 -6:45.
MOUNTAIN PASSES
: CAMERAS, RESTRICTIONS, CLOSURES
PROJECTS
: SR 520 BRIDGE REPLACEMENT
REDMOND TRAFFIC DELAY ALERTS
@RedmondConst
(Twitter) 
LIVE CAMERAS AT CRITICAL POINTS - AM I MISSING ANY? [NOT WORKING ALL THE TIME HERE]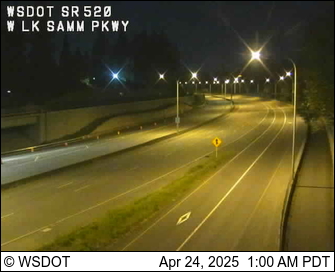 SR: 520 West Lake Sammamish Pkwy - Looking West
SR 520 - Looking West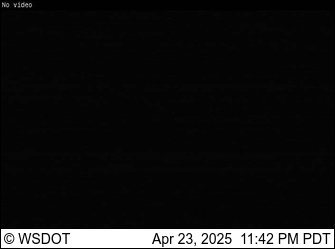 SR 202: East Lake Sammamish - Looking East
every 60 sec.


SR 202: 204th Place - Looking West